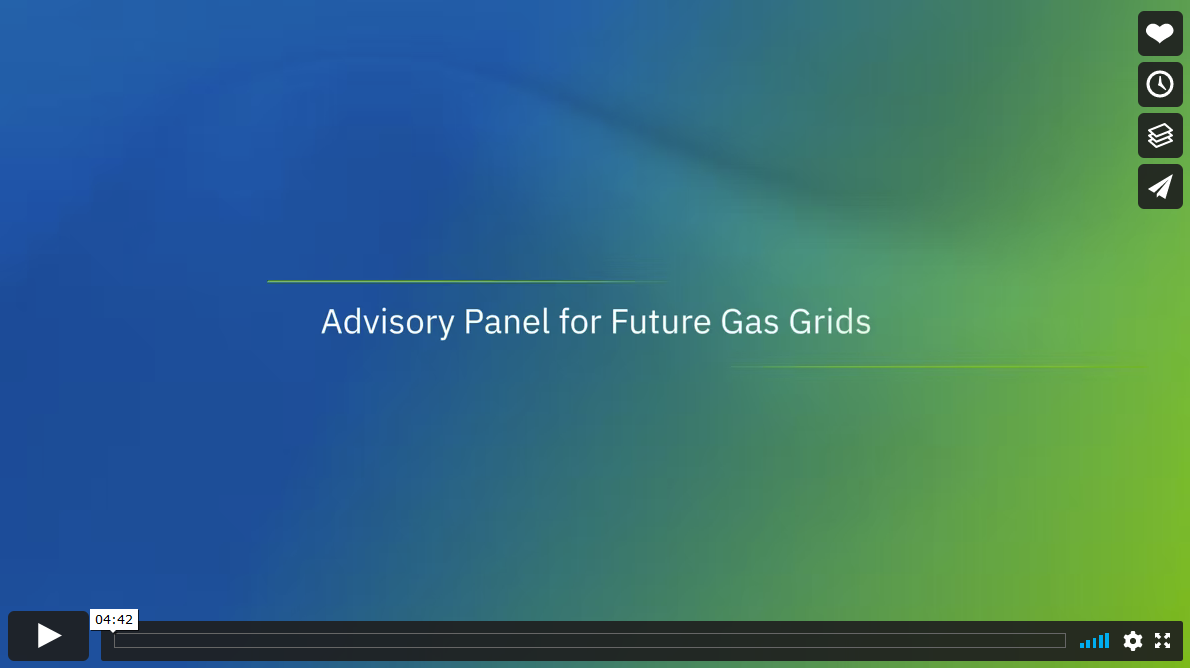 Based on European Commission's Energy System Integration and Hydrogen Strategies the gas and hydrogen value chains need to deliver on a European hydrogen economy and future role of existing gas infrastructure in development of a European hydrogen market.
In order to deliver on European Commission's Energy System Integration and Hydrogen Strategies there is a need to speed up the repurposing of existing infrastructure and to establish the European hydrogen backbone. The development of first 'no-regrets' hydrogen backbone should be a priority for the EU, and needs to start now, already through its design in the TYNDP 2022.
Therefore, in January 2021 ENTSOG launched an Advisory Panel for Future Gas Grids with the purpose to ensure transparency and coordination between the entire value chain to transition to Hydrogen economy, support gas TSOs & stakeholders in identifying practical challenges and solutions for gas grids on:
Retrofitting/repurposing of existing gas infrastructure,

Development of EU Hydrogen backbone,

Analysis on the role of blending,

Work on EU-wide approach for CO2 infrastructure.
The panel stakeholders discuss how to convert and adapt the existing system to future needs, focusing on technical, market, regulatory, planning and financing aspects of such transition. The main deliverable of this Advisory Panel is to produce a Recommendation Report once per year and potentially to issue specific recommendation as needed.
The first meeting of this panel took place on 27 January 2021. The meetings take place quarterly.
For further questions, please, contact Piotr Kus (Piotr.Kus@entsog.eu) and Sara Piskor (Sara.Piskor@entsog.eu).