Dear Stakeholder,
Please join us at ENTSOG's Annual Conference 2022 to discuss how European gas TSOs can help to achieve the ambitious targets set out in the RePowerEU Plan – to strengthen security of supply and accelerate roll-out of renewable gases.
Keynote speeches
Rapporteurs for Hydrogen and Decarbonised Gas Market Package
MEP Jerzy Buzek, EPP

MEP Jens Geier, S&D
Panel 1 – In the Pipeline: Secure Winter
Moderator: Klaus Dieter Borchardt (Baker McKenzie)
Alejandro Ulzurrun, European Commission Head of Unit for Energy Security and Safety, DG ENER

Gerald Kaendler, Chair of System Development Committee ENTSO-E

Predrag Grujičić, Energy Community Head of Gas Unit

Torben Brabo, Gas Infrastructure Europe President & CEO of Energinet Gas TSO

Hendrik Pollex, ENTSOG Director System Operation
Panel 2 – In the Pipeline: Sustainable Future
Moderator: Federica Sabbati (European Heating Industry)
Stefano Grassi, Head of Cabinet of Commissioner Kadri Simson

Jacques Vandermeiren, Port of Antwerp

-Bruges

CEO

Wayne-Daniel Kern, Bosch Fuel Cell Technologies CFO and Hydrogen Europe Board Member
I

ván Pineda, WindEurope Director for Innovation

Klaas Verwer, Equinor Head of EU Research & Innovation Engagement
 
The conference programme is available at the Agenda tab.
Due to venue capacity limitations, in-person attendance is by personal invitation only.
Access the conference online using this link: https://live.mymediazone.be/pages/ENTSOG2022
Please contact Carmel.Carey@entsog.eu if you have any questions or comments.
We look forward to your participation at the ENTSOG Annual Conference 2022!
Piotr Kuś,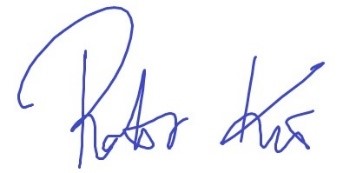 ENTSOG General Director